Double face wool coat making steps.
Do you still want to cope with the upcoming cold winter with a heavy coat? Anyone who is engaged in the clothing industry or focuses on international        fashion trends is aware that there is a simple and elegant and light "double face woolcoat" that quietly goes popular. Although the universal price is a little expensive, it still has attracted a large number of fans who are fond of simple, popular and fashionable styles.
This early autumn, you have to own a double face wool coat. Having learned about what you have to know about a double face wool coat makes you believe it's worth it, and it's more precious than you thought before.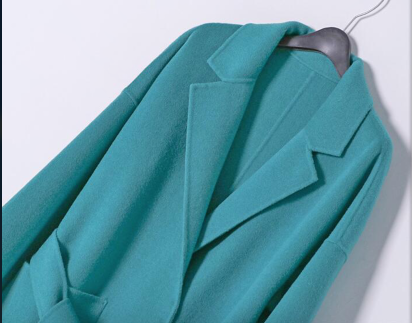 Double faced wool fabric, the wool fabric refers to a product which has two texture sides that will be sewn later. And both sides of the fabric is same fine and flat no matter the front and the back side. The value of double-sided fabrics lies in the technique sew two layer into one piece. And no seam of the joint can be found. Because no machines can combine the two layers, it can only be sewn by hand. This determines that each double-sided coat is unique. The highest quality double-sided fabric is made of natural cashmere. Because of the very low production of cashmere, such a coat is very rare. High-end double face wool fabric is always hand-sewn. So, owning a double face wool coat reflects the inner luxury from your heart.
From the cut of an unfinished double face wool coat, you will see the marks of workmanship of the craftsmen.
     What steps does a high-quality double faced wool take?
double face wool fabric inspection   The fabric is placed on the cloth inspection machine. Color difference, hole-breaking and other defects will be inspected point-by-point during the quality inspection.And then the cloth inspection report is issued. This process is to ensure that each piece of fabric is flawless.

wool fabric quality inspection
2,  the cutting.   First, workers will cut the layout of the preliminary design with an electric knife, then use the garment knife to carry on the accurate shearing. These two processes make the layout more accurate. The edge of the garment will be clean and tidy then.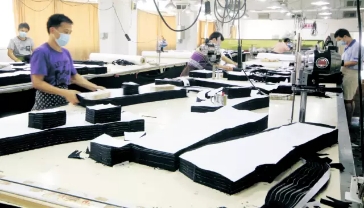 Inspection and further processing     It is necessary to pass three procedures for the inspection before processing of the finished parts. Check piece by piece to make sure that there is no defects and put it into the high-temperature setting of the lining machine. Then the size of the coated tablets will be stable and will not be easily changed with the environmental changes.

wool fabric size check

keep reading……

Positioning the line     The running line is positioned to confirm the cutting distance through the positioning line. And the depth of the slit is controlled to ensure that the widths of the artificial slit are consistent.

stitch line positioning

Location of cutting seam. This process is to make sure that the dobule face wool fabric to be flat and can not be damaged at any point. This is a very important process, and it is usually necessarily checked by experienced and skilled workers.

stitch machine adjusting

    Ironing process.     All cut fabrics need linings to be sewn.  And the double faced wool fabric is worked by high- temperature compression.

ironing
  keep reading…..
7, Manual sewing.    Hand sewing is the most dependent and very important part of the whole process. The sewing of double faced wool adopts the exquisite needle method to hide the threads trace so that the stitch of the finished product is looks good quality. There are 11 stitches in the 3 cm inner seam, which is very dense and smooth. The needle foot is uniform and needle distance is equal as well. The stitching force should be stable uniform strength at the same time as well. The coat, which comes out in this way, is equally goog looking. The coat surface is smooth both on the front and back sides. Pure manual Hand sewing requires experienced workers who worked in such job for many years.
8,   coat accessories : button attaching   nail buckle can be subdivided into three links: opening button hole, making button, fixed button. According to the different styles of coats, special tech could be used such like coat  can be set up secret buckle and so on.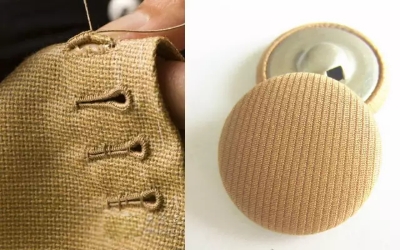 9,Garment inspection      
        After the whole process of garment inspection is completed, the ready-to-wear wool coats shall be inspected professionally by QC guys.  The ready-to-wear wool coats  that have passed the inspection and get QC approved can be pack and delivered.
 keep reading…..
The process of making a double face wool coat is five times more time took than a common coat. But now people developped a sewing machine which can do much quicker job than hand sewing. But this machine sewing technology is not prevailing till now anyway. More garment factory and brands still prefer hand sewing jobs for their double face wool coat production.
After understanding the production process of double face wool coat, what do you think then?  If you are a fashion clothing brand, or you have wool coat orders need to make, how will you select a reliable double face wool coat manufacturer for you finally?
     Unitex's 2 advantage to be the best choice for your double face wool coat orders production.
1:  professional double faced wool fabric manufacturer 
Unitex produces double face wool fabric itself includes 100% wool,  80%wool/20nylon,  50%wool/50% polyester and etc. And cashmere fabric is also provided in case need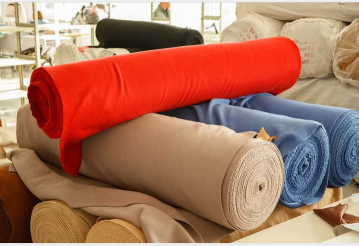 piece dye or fiber dye workmanship are both available according to customer requirements.
Unitex provides double faced wool fabric for sale online also.And you can custom order the double faced wool fabric with them if you have your own requirement as well.
2 professional double face wool coat manufacturer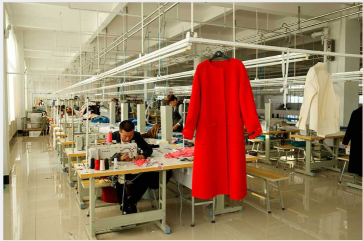 Cashmere coat factory.
Unitex could make different kinds of quality wool coat. From pure cashmere coats to wool blend coats, we make all. If you need cashmere coats like double faced cashmere coat, we can also make for you.Unitex is a professional cashmere coat factory who makes wool clothings for many famous brands in the worlds.They are one of the most experienced cashmere coat manufacturers in China. They could custom cashmere coat for you as per your requirements.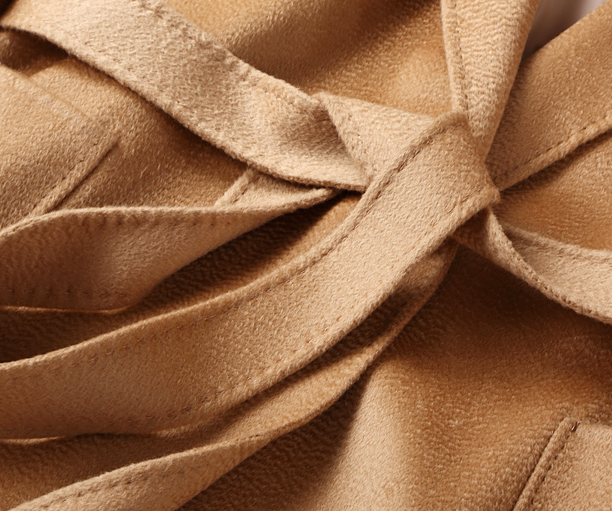 For over 10 years,Unitex has been making the double face wool coat orders for Max mara,  Guess, TJ max, Chanel, Fendi as well as other famous brands.  The company is one of the best double faced wool suppliers in China.