why do faux fur fabric wholesale instead of animal fur?
Fashion trends very a lot with time but faux fur fabric aesthetic is here to stay. It is graceful and lavish and perfect as a material for vests, stoles, jackets, cuffs, costumes, and as home decor. You can come up with fun pillow designs and comfy throws. Its aesthetic is a lot like the real furs but it costs a lot cheaper than it. These are also animal-friendly, which we believe is something that should be an integral ethic of any company policy. If you are looking for  faux fur fabric manufacturers who would fulfil your needs for top quality beautiful artificial fur fabric faux fur cloth, you should check out UNITEX, the best faux fur fabric supplier in China. It is a qualified faux fur fabric manufacturer and you can check out its products on www.unitex-factory.com.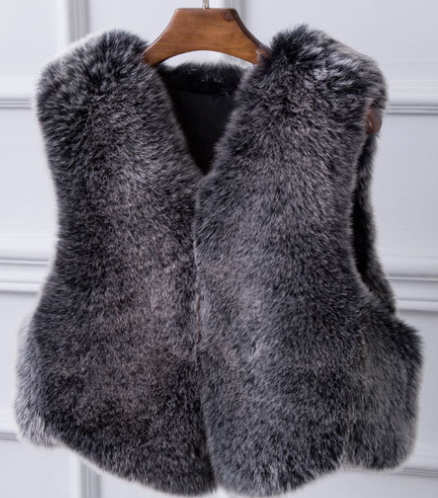 The faux fur fabric manufacturers currently has 3 million meters faux fur fabric production capacity and 10 million tons yarn capacity. It also has Strong R&D teams working with Famous fashion companies such as ARMANI, PRADA, FENDI, GUESS, ZARA and H&M. What holds everything together are our professional sales team who are working for clients abroad with efficient servicing and marketing the best products in the market.
UNITEX is an expert in the faux fur material industry. The experts in charge of this are quite knowledgeable and experienced in everything linked to the development of amazing counterfeit fur products. UNITEX is one of the best faux fur fabric suppliers and sells its products on a global scale. This means that wherever you look and find a good quality faux fur fabric, it is most likely of this company. And as one of the professional faux fur fabric suppliers, Unitex provides faux fur fabric wholesale service also.
FAUX FUR MATERIAL
The faux fur fabric manufacturers are also in charge of supplying various companies and individuals with superior products in comparison to competitors. The designs are also quite innovative. The fake fur fabric industry is ever-evolving, therefore it is necessary to keep up with the recent developments.
​ Speaking of Faux Fur fabric, it is one of a kind which has hair piles and its delicate nature requires extra effort. Even though the ones we sell are not real, we imitate them with perfection so in the end, you will be getting a cruelty free product with just the right aesthetics. It is made of synthetic fibers. Faux fur fabric is also simple to dye and absorbs any colour very easily.
In the past, people had started using more and more faux fur fabric to make coats. The faux fur coat looks almost like a real fur coat. Nowadays, a lot of people are crazy for this aesthetic because it is good looking when it comes to fashion and does not cost them many bucks either. It is also pretty easy to wash. Most importantly, people do not like the idea of animals getting killed for humans to bring satisfaction to their fashion and trend needs. Moreover it is also a very big disaster for the environment. It is not environment friendly at all, which is why people need to begin covering themselves with the synthetic fur coat instead of the real fur coat. Moreover they can also get the exact same aesthetics for a much affordable price.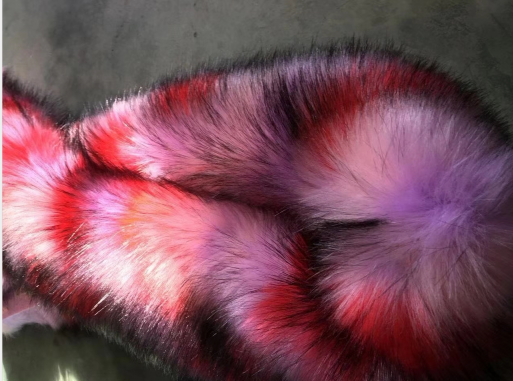 faux fur fabric
Faux Fur fabric requires a long process to be put together in the way it is. It is a combination of various other faux fur materials to the wanted quality. UNITEX uses materials such as acrylics, polyester, wool etc to come up with different aesthetics.
As one of the best faux fur fabric manufacturers,We have two different kinds of faux fur fabrics; high pile fur and short file fur. We also name them so the consumers can bring distinction between the ones they want to order. Some faux fur fabric also named plush fabric or plush fleece fabric. So to come up with good looking and smooth to touch faux fur, we need to come up with innovative materials.
Unitex can also custom make the colors of the fabrics you need. They have white faux fur fabric, black faux fur fabric, green fake fur fabric, brown fake fur fabric as well as red faux fur material
Faux fur fabric manufacturers' working process.
Step 1: knitting process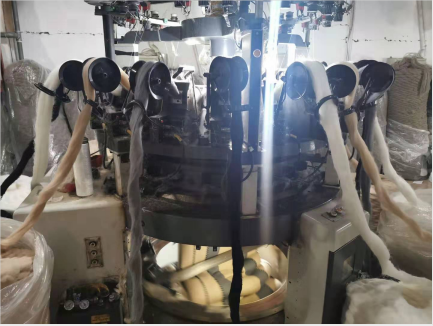 From step 1 photos, you can see machine knitting fabric in a certain speed according to the jacquard design with the fibers chunky yarn in different contents. The faux fur fabric knitted machine is software controlled. you can custom make the designs and pictures as you need.
Step 2: light and Finish process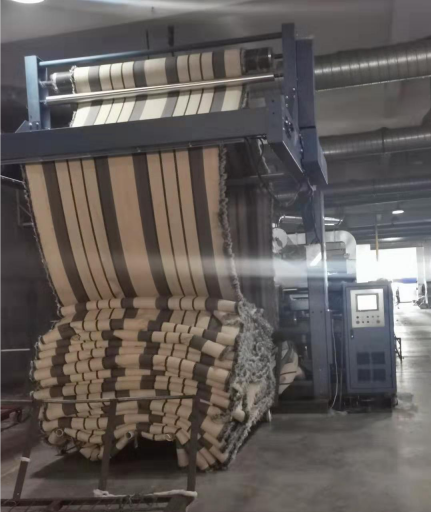 after the fabric knitted,  the faux fur manufacturers need to get the blank fabric to final process workshop to do the hot light process and width finalize process and etc. Then we arrange quality checking process and packing jobs before shipping.
The wool fibres are used inside the content to give the fur the feel of a real fur. Like this they will be able to sell for more. We don't charge much also which is why big luxury brand like to purchase from us because they love the quality. With the wool content inside, the whole process is a lot smoother also. Then the fur looks and feels more like real fur.
These days when mass production is taking over the world, UNITEX focuses on delivering a kind of product which will be able to cater to the varying needs of people. Profit maximization is not the only thing we seek to establish ourselves. Our operations are transparent and we honor customer loyalty. Apart from diversifying into a lot of other materials, UNITEXT also comes up with fun, different products all the time such as toys, collars, coats, hats, carpets, mattresses, clothing linings, and interior decorations using their own fabric.
We don't cater to only the fashion industry. Our faux fur are used to make toys and blankets also. You will come across multiple styles for Plush fabrics. You also have to bear in mind that the weight of each plush fabric will vary along with the styles. Many times, the designers will combine the fabric with suede fabric to achieve real leather fur effect. Unitex has an extensive series of mock-up colours of different faux fur fabrics you can choose from before making the final decision.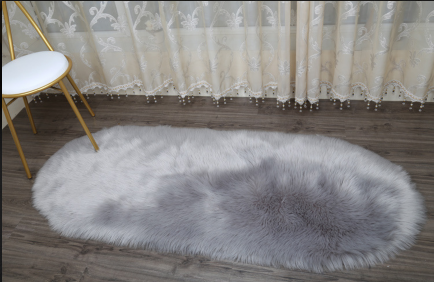 Here are some cool luxury faux fur fabrics you would want to buy and of course Unitex could wholesale faux fur fabrics to you if you want.
Bonded Sherpa fabricis a black and white fabric, it would look super cool in interior spaces and even as a coat.
Faux fur fabric 001gives a striped look to the whole aesthetic. The tint of brown really adds to the sobriety of the design.
To conclude, keep all these tips when buying faux fur trim fabric or long pile faux fur fabric at the faux fur fabric manufacturers. If you remember these essentials when buying your garments, it will be for your own benefit. When you keep these essentials in mind, you will end up saving a lot more money then you anticipated. Moreover, they also last pretty long. The faux fur fabric manufactures also provide faux fur fabric wholesale service online. You can also buy the faux fur fabric by the yard from the faux fur suppliers or faux fur manufacturers china if you want. If you want start faux fur fabric wholesale business, just contact Unitex for their fur fabric collections.