How to make the boiled wool fabric?
To make the boiled wool fabric, there is 2 dying methods of working process and 4 steps production process.  The two dying methods include fiber dye and piece dye. Fiber dye means dying the wool fiber or we called boiled wool material before the yarn spinning.  Piece dye means dye the fabric which finished knitting process. you can see the below red dyed wool fiber from the the original blank materials.For example, if you want to make pink boiled wool fabric, you can dye the wool fiber into pink color before yarn spinning and fabric knitting process. So that the fabric color come out in pink color.  Or you can do another way, you spin the yarn of undyed fiber, and knit the blank fabric, then you dye the blank fabric to which color you need. For example, if you need black wool boiled fabric, you can piece dye the whole fabric to black color you need.The boiled wool fabric suppliers sometimes do the two dye methods alternatively depend on quality requirements. But for the 100 boiled wool fabric.The boiled wool fabric suppliers noramlly prefer fiber dye for safe quality production consideration. While for the boiled wool viscose fabric, piece dye and fiber dye are both ok for production.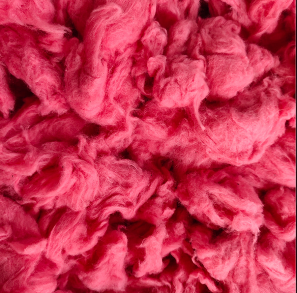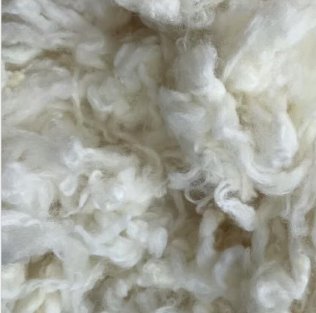 4 Steps of production process
Regard the boiled wool knit production, you can see the photos from fiber dye to yarn spinning, then fabric knitting and boiled wool finishing process finally in all.
you can visit the boiled wool fabric manufacturers' workshop to see and experience the whole fabric boiled process. And to know how the fabric manufacturers create the boiled wool coating fabric from the wool fibers. The boiled wool manufacturers could custom make different quality you need for the boiled wool fabric. If you need to make boiled wool merino fabric quality,high percentage merino wool content then is needed. Sometimes what you need is 100 boiled wool or we called organic boiled wool fabric which similar like italian boiled wool. The 100 boiled wool  normally is in light weight. people love the light boiled wool fabric because it feels good when wearing it outside.  Anyway UNITEX could do as per your requirements.  They could custom make for right quality for you.
fiber preparation and fiber dye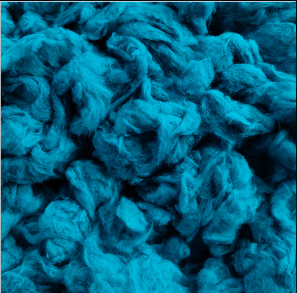 Yarn spin process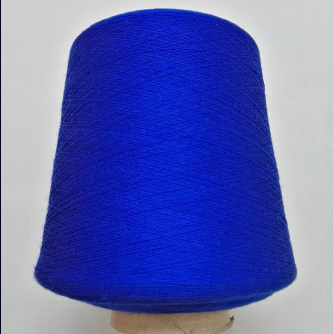 knitting fabric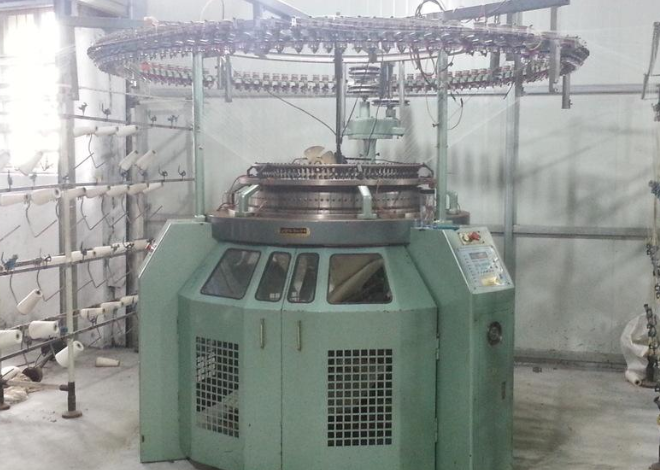 working in the boiled machine and come out ready boiled wool fabric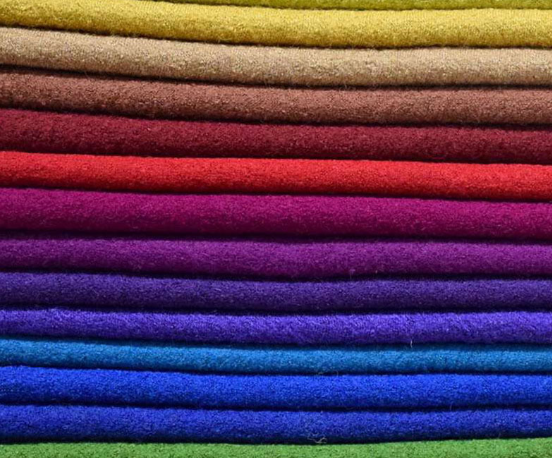 2 Benefits of Boiled Wool Fabric Coat
You will find several different types of wool fabric in the market, and probably they are all good to buy. But, the case of boiled wool is completely different. You will find few boiled wool fabric suppliers in the market because they are exclusive products and are not allowed to be sold everywhere and every outlet in the market.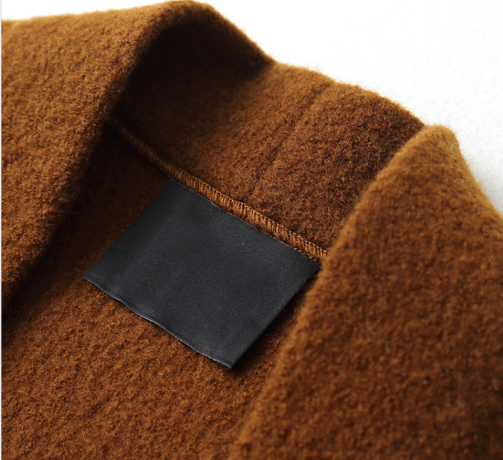 Well, let's say something about boiled wool coat and 2 advantages of them.
         1,Naturally Better
We use natural wool fiber material as it does not contain any mixing of other materials that impurities it. It is better than every other fabric, such as leather, cotton, etc, and thus you must try it. The boiled wool fabric manufacturers make sure that the customers feel good while wearing them, so they try their best to keep them wholly natural if possible so that the user may get benefit from the properties of this material.
we strongly suggest hat you buy them and wear them when you are going to some place where the temperature ranges go below minus degree Celsius. Also, if you are already living in a place where the temperature is very low in winters, you should have a boiled wool coat.
      2,Cozy and Comfortable
Well, wool material is always cozy and comfortable. In the case of a boiled wool coat, they feel even warmer and protected. This material is made from natural wool taken from the sheep and turned into products that are extremely comfortable to wear. This product does not get fire easily, it is resistant to moisture, and even it does not allow molds and mildews to grow.
        Unitex-one of the best boiled wool fabric suppliers and manufacturers.
Sometimes,we put different wool content to make the boiled wool of different quality.  100 boiled wool is the main products in the market. 100 merino boiled wool fabric is widely used in the apparel and shoes industry.  Due to high-cost reason, people sometimes also mix the wool content with other fiber material like viscose. 50% wool/50%viscost and40%wool/60 viscose also is the regular wool content for boiled wool. 100 boiled wool fabric now is the most popular because of its super fine quality. And 100 boiled wool fabric is always in lightweight. Anyway Unitex can custom made the wool content according to clients' requirements.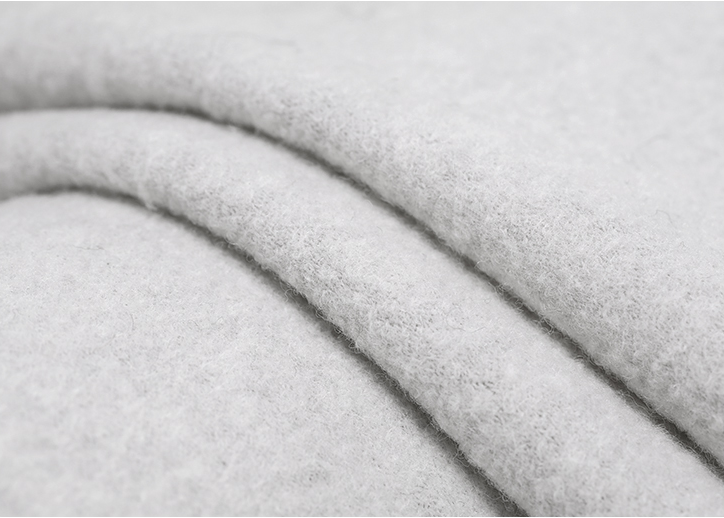 SO Buy boiled wool fabric by the yard with UNITEX.
UNitex, as one of the best boiled wool fabric manufacturers in China, they provides different quality boiled wool for sale. You could buy boiled wool fabric by the yard from them online. They also provide the boiled wool fabric wholesale service. 100 boiled wool is the strongest item they do.