Wool felt manufacturer.
Definition of wool felt and wool felt fabric.
For those who haven't known it yet, it is a great idea to know the definition first before proceeding. Wool felt is the non-woven textile fabric. The wool is made by condensing the fiber together. Because of the specific process, the fabric will not untangle like woven fabrics do. For this reason, people love to use wool felt to sew. Wool felt is the most ideal material for hand-stitching. If you have an upcoming hand stitched projects for these cooler months, your ideal choice will be the wool felt. Don't mistake it with the felted wool since it is different thing. Felted wool is a wool fabric which has been dried with heat to make it shrink. The felted wool is not a great choice for hand sewing material.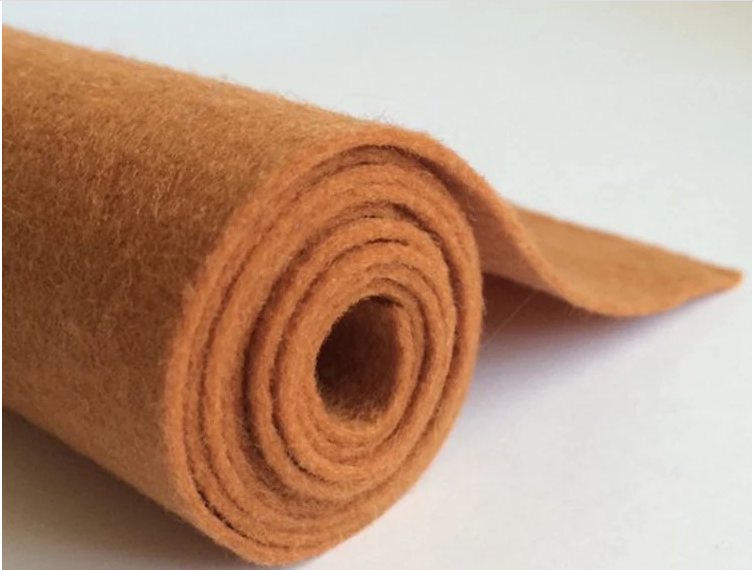 Wool felt manufacturer tells you: choosing the good quality of wool felt is the key to the success of your upcoming creative project.
Nowadays, it is easy to find wool felt in brick-and-mortar store in your area. You will find a lot of variations, sizes, as well as quality levels of wool felt in your town. They come in wonderful colors and you can easily find the specific shades for you. But if you cannot find the specific wool felt for your DIY project, you can use your internet to find them online. If you want to stitch up something special which will last for a long time in the future, then you cannot go wrong with the wool felt.
Wool felt has higher content of wool. That's why it is much better than other types of non-woven material. As you have probably known, the higher the wool content, the better quality your pieces will be.
But you will want to do your research before picking any product from the market. Such products may come as wool felt, but many of them are the combination of the wool material with the other fibres like rayon or cotton.
some stores do not disclose specific information about their products because they think that the customers would look up by themselves. You will want to ask the store owners if you cannot find any information in the products' label.
It is still okay to use blended wool for you upcoming project. The blended fibre product like wool felt-rayon can do the wonder and more affordable than 100% wool felt. If you are planning to make more quantities,the blended wool felt can be cost effective choice.
But if budget is not your concern, you will want to go with the 100% wool felt.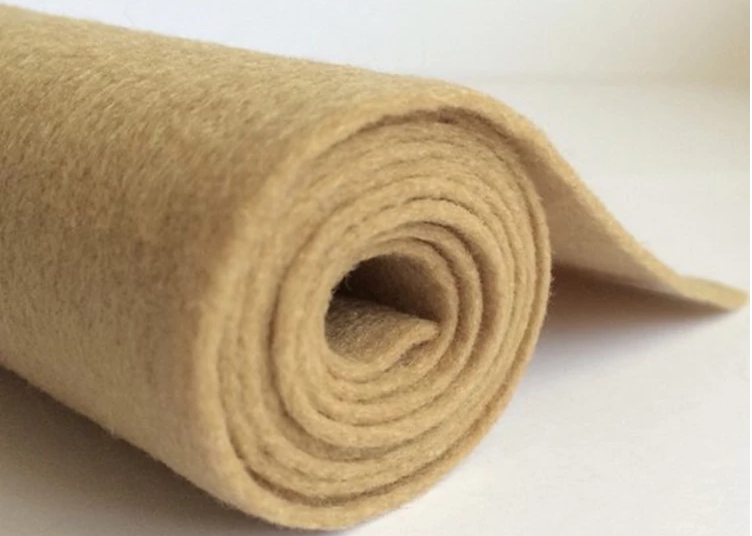 Whether you have big or small projects, the 100% wool felt will be a great choice for your lasting creation. Not to mention that authentic wool felt has more appealing factor. Ones who are sensitive with the touching will know that wool felt is top-notch quality.
It is also easy to use wool felt to certain creative design since you won't have any difficulty to cut it. It is stain resistant, fire resistant, and water resistance.
Make sure you pick the wool felt from the reputable provider. If you are having a small to medium business, working with trustworthy wool felt supplier is one of the keys  to make your business success. Wool felt is not the cheaper option in the market. But you will not doubt the value in aiding you to make such a great creation.Unitex is a wool felt manufacturer and supplier who provides all felting wool materials.
Wool felt material storage and care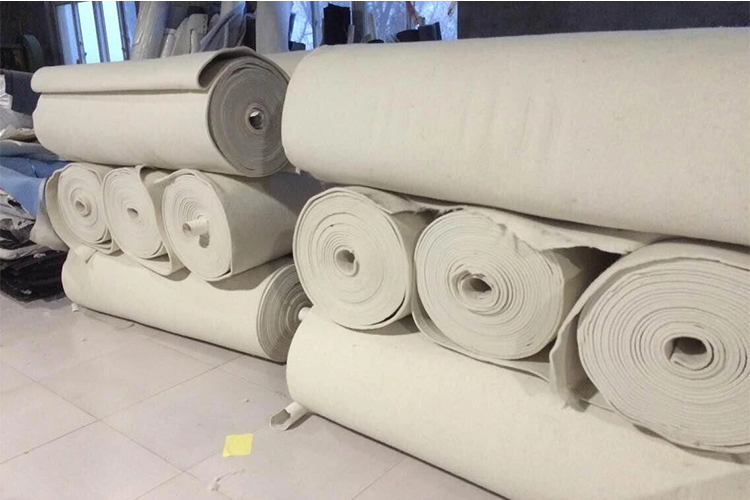 It is easy to store and care the wool felt for your future uses. Depending on where you purchase the wool felt from, you might get the pre-cut felt squares or other dimensions based on your request. The key to maintaining the quality of the wool felt is to store it well in a lidded container to protect it from moths and moisture. Some people roll the wool felt to save space in their storage. Well, don't do that because it will only tarnish the shape of wool felt. Make sure to keep your wool felt flat.
But even the shape is changed, you can iron the wool felt. Make sure to set the heat to the wool setting so that it won't damage the fibre in the process.
Needle felt with wool material and hand-sewing the wool felt is simple and popular for DIY felting handy jobs
Chances are you have certain experiences in some crafts. When it comes to the good craft, precision is always a priority. Wool felt, depending on how big your creation, is cuttable with normal scissors. You might want to use big scissors to cut the major dimension. But when it comes to the details, your best friend will be the small sharp scissors with a short blade. Make sure you have the sharp scissors so you won't ruin the shape of the edge. A sharp blade is a must for the precision.
To maximize the craft result, you will want to choose the best thread in the market. Not to mention that you need to pick the right color which can work well with the color of your wool felt. The easiest solution to this is to pick a shade which is darker than your wool felt. But picking the contrast ones can also be a great idea to make your masterpiece standing out of the crowd.
Then you will want to choose the right sized needle that can cater to your specific thread type. The embroidery needles can work well for your project.you can buy all the felting wool materials in the wool felt manufacturer shop. The wool felt manufacturer has completely whole felting wool supplies collection.
the stitching technique also holds important key in making the art piece. To work around with the wool felt, you could use either whip stitch or blanket stitch. If those are new terms for you, you could look for the free instructions from free resources.
wool felt fabric now is also widely used in the industrial area.Industrial wool felt fabric are in huge demand in the market. Many industrial company start to work with industrial wool felt to improving their working process.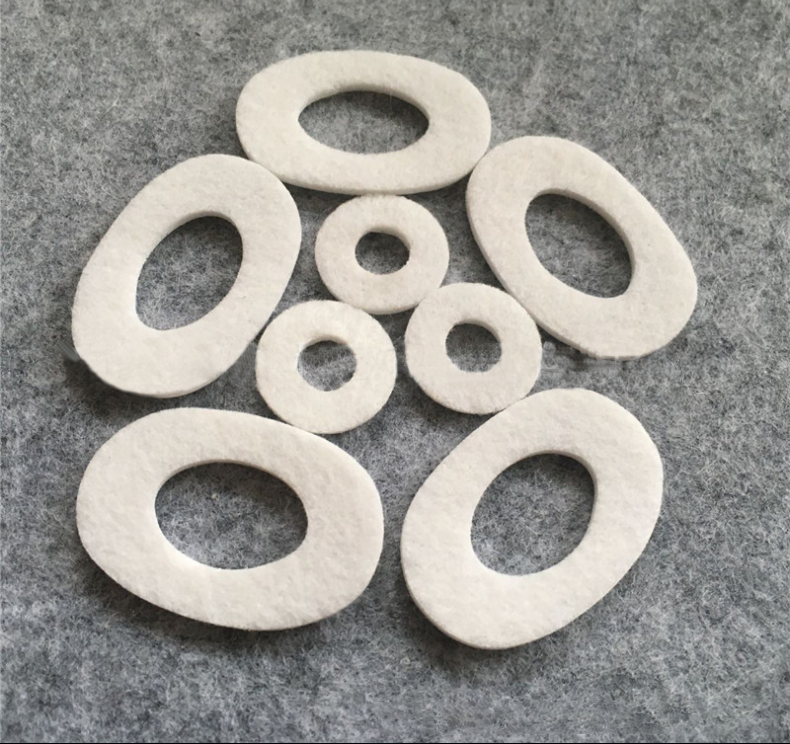 Unitex is a professional wool felt supplier and manufacturer for wool felt supplies.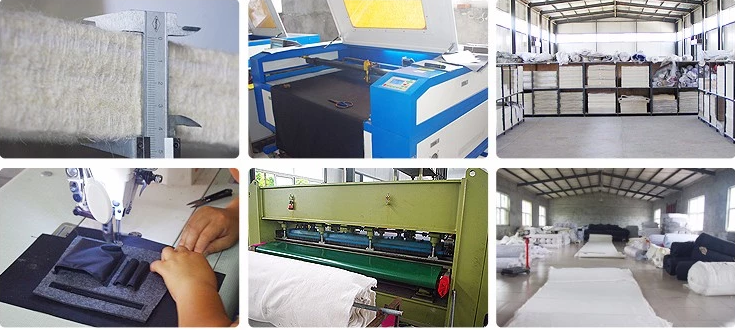 The wool felt supplier provides below products and service: wet felting balls,felted dryer balls,felting wool yarn,thick wool felt, 3mm wool felt,raw wool for felting,pure wool felt,wool felt material,wool felted ironing mat,100 percent wool felt,wool mix felt,wool blend felt,woven wool felt,felted wool mat,wool felt for upholstery,wool felt upholstery fabric.needle felting supplies,needle felting wool,wool roving supplies,wet felting materials,felting acrylic yarn,100 percent wool yarn for felting,100 wool yarn for felting,felting knitted wool,feltable wool yarn,felting with alpaca wool,feltable wool,merino wool roving for felting,chunky felted merino wool yarn,felted merino yarn.