Merino Wool Shoes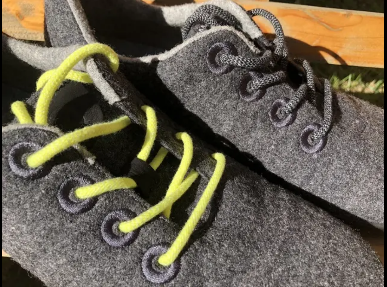 Merino wool shoes brands and the advantages
Allbirds wool sneakers AND Giesswein wool runners now is the famous brands for wool shoes. Besides of the two brands,there is another merino wool shoes manufacturer in China who could provide wool shoes OEM jobs as well. They also provides the wool fabric materials for the wool shoes mills.
Instead of merino wool fiber sourced from a farm in New Zealand mostly,Unitex choosed to work with Merino wool fiber from Austrlia. The merino wool material from Australia is the best quality in the world. Now imagine it wrapped around your feet. This is the best shoe wearig feeling you are waiting for any way.
Merino wool fiber is breathable and natural healthy. And Unitex imported a lot of merino wool material from austrilia where the best merino wool from. They have a big advantage for wool shoes making with their wool fabric strength. And they have been in  making for the wool fabric over 15 years.They also developped the best quality merino wool fabric for the footwear by the way. And the merino wool fabric they made is the best touching feeling.
Both men and ladies merino wool shoes are made in four classic colors each. And the merino wool shoes feature a lof of design elements and sustainable material as well.
The structure of wool shoes and the functional ability.
The upper material is formed from boiled wool fabric which utilizes the best australia merino wool. This kind of wool fiber owns natural fiber quality concerning environmental care and social sustainability.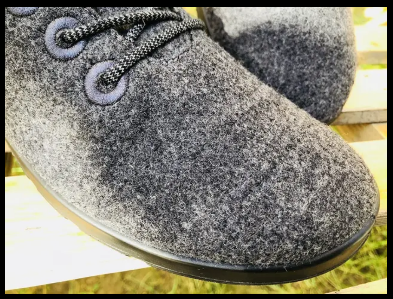 About the sole of bottom and insole of the wool shoes,it is a proprietary blend of rubber. And the EVA foam polymer which could reduce a lot staple usage and weight.Since there's no leather at all to be found, the shoe's carbon footprint is minimized. And the excellent design simplifies the labor cost involved.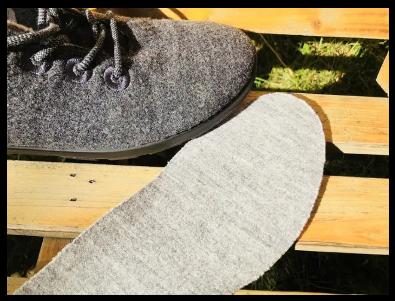 Wearing merino wool on your feet has taken on an completely new meaning in recent years in the world. it isn't just your socks or your sweaters which made of the superfine merino material. It is now your shoes too.
There are many reasons for you to have a pair of merino wool runners. It sounds strange and fresh to wear your foot with sheep's hair but there are obviously a lot of reason and benefits to wear wool shoes. The merino wool shoes is extremely light and soft. The wool shoes give your foot a comfortable breathing feeling during walking in the street.
Moreover, for the eco-conscious requirement, wool fiber is a totally natural material. Becasue it is sustainable, it doesn't require the utilization of synthetic material within the manufacturing process at all.
Further more, because of the wool's natural properties, it's capable of regulating your body's temperature naturely. Instead of being stuck in hot, sweaty, smelly shoes all day, you will have your feet breathed with right fresh air. And the pair of wool shoes you wear could maintain a certain stable temperature always.
Merino Wool fiber owns natural moisture-wicking and antimicrobial tendencies.It allows you to wear your shoes without socks even. And merino wool sneakers or wool runner from Unitex could be cleaned or washed directly in the wash machine. The wool shoes from them is really easy caring.
The merino wool shoe utilizes the newest fully-fashioned knitting technology. It means the shoe is knitted to its final shape which reduced the quantity of wastage related to regular cut-and-sew techniques. This innovative design also enhances wool's natural breathability. And the technology allows for seamless design features like breathable panels.
Features of Merino wool runners:
Superior comfort
Using the newest fully-fashioned knitting technology. wool footwear is often knitted to its final shape which reduced the quantity of wastage related to regular cut-and-sew techniques.
Moisture-wicking
Wool fibers can absorb large quantities of moisture vapor then allow it to evaporate.This helps keep you cool when it's hot and warm when it's cool.
Odor resistant
In contrast to synthetics, Merino wool can absorb large amounts of moisture vapor which suggests less sweat on your foot. Merino wool even absorbs and locks away the odor molecules from sweat, which are only released upon washing.
Run sock-free
Professional design and manufacturing method enhance wool's natural breathability. This allows a seamless design for the whole merino wool runners or wool sneakers including a breathable sole.The sole could keep your foot dry and comfortable.
Unitex wool shoes are made for men and ladies and are available in several catchy colors like moss and mint. They're also designed to be worn without socks. The corporation originally offered two styles:merino wool sneakers and merino Wool Runners.  They can make shoes like all birds, Giesswein and other merino wool shoes brands.They also could custom make the merino wool slippers and merino wool boots as well.
Merino wool is indeed the right material for the summer. Get your feet within the perfect summer material with a pair of our favorite wool shoes both wool sneaker and wool runner from Unitex.
OEM jobs for wool runners or wool sneakers
unitex may be a professional wool shoe manufacturer and could custom made wool shoes as per your requirement. And they also provide merino wool fabric materials which might be required to make wool shoes. You can custom make the merino wool fabric  and boiled wool fabric as the requirement of your wool shoes.
merino wool fabric for wool shoes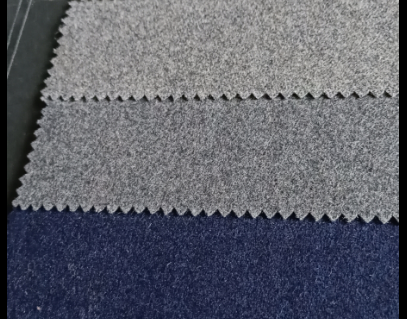 .Unitex provides merino wool fabric in different wool content:100% merino wool, 85%wool/15nylon and etc. And unitex have boiled wool fabric in stock in different colors. As a experienced merino wool shoes manufacturer, Unitex could give you whole process service from merino wool fabric to ready wool shoes making.
All wool fabric material for wool shoes could be custom made with Unitex.Heavy weight merino wool fabric and light weight wool fabric for wool shoes material are both available.
MERNIO WOOL SOCKS
Besides being the merino wool shoes manufacturer, Unitex also is a the merino socks manufacturer as well.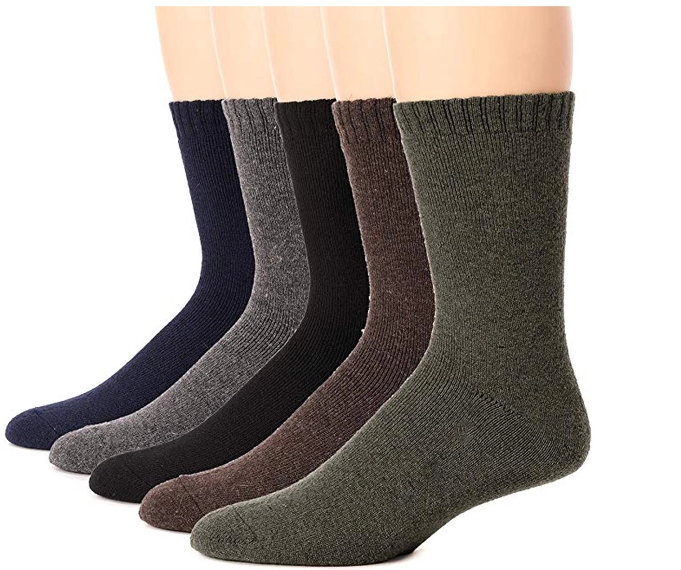 The merino wool socks Unitex  make includes Merino running socks, merino walking socks, merino hiking socks, merino hunting  socks,merino ski socks and etc wool socks.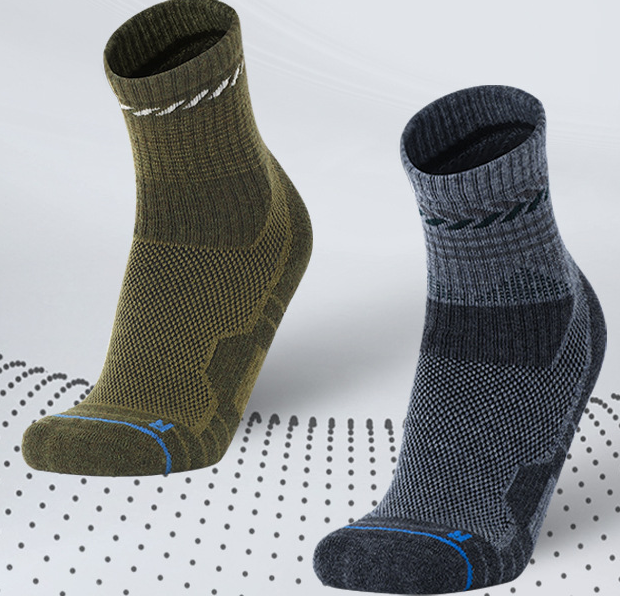 The advantage and strength of the merino socks
SOFT & THICK : merino wool socks is super soft fuzzy inner and stylish outer design, It's very thick, soft, breathable, warm and comfortable, no intching issue. It's a perfect socks for anybody.
WARM & COZY :  merino wool socks could be custom made with your own design, High elastic fabric and soft touch features will make your feet more comfortable, and the fuzzy inner design will make your feet feel easy all the day.
FIT MANY OCCASIONS :  merino wool socks are suitable for many situation, you can wear them as cabin socks, office socks, school socks, hiking socks, outdoor socks, sport socks, indoor socks, home socks, heavy socks, thermal socks, thick socks, warm socks, work socks, knit socks, crew socks, heavy duty socks, boot socks, christmas socks in Spring, fall, winter season or in any cold weather or snow areas!
As a merino socks manufacturer, Unitex could custom merino wool socks as per your requirements.