Maxmara style wool teddy coat series.
Max Mara's designers developed this Teddy wool coat first. The classic coat they develop is the hooded open front lamb wool teddy coat. People like this classic hooded open front lamb wool coat so much. How do they have the idea to develop this beautiful lamb wool teddy coat? In the beginning They checked a lot in the archive and put forward the rich 'Teddy Bear wool coat series.   Originally the wool teddy fabric developed in German mills for making a high-end coat. Later their designer team worked with an Italian wool fabric supplier to recover the technology.  They tried to produce this fabric with 100% camel wool hair on a base of silk.  Finally,  China branded lamb wool fabric vendor UNITEX  also developed the Teddy wool fabric out successfully.  Unitex imports the best quality wool fiber materials from Australia. They make the wool teddy jacket with the long pile high-quality wool fiber.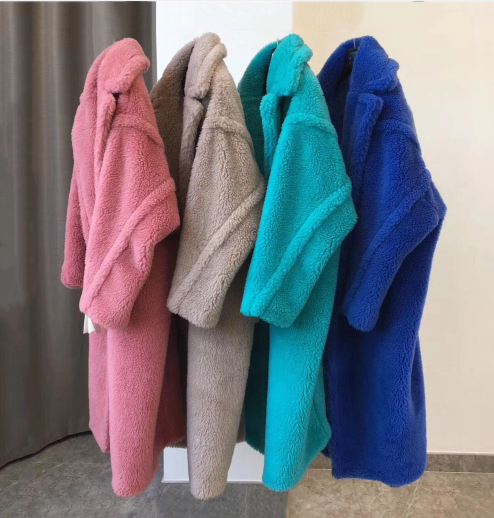 Unitex produces Teddy wool fabric as well as wool teddy coat.
Unitex provides the Teddy wool coat or wool teddy jacket in different colors.  Due to the requirement of low wool contented teddy wool fabric. Unitex also developed the 50% wool contented fabric as well as the 30% wool contented sery.  Unitex provides 2 service solutions for customers. Depend on customer need, we can make the ready wool teddy coat and provide the teddy bear wool fabric also. Teddy bear wool fabric gives a strong warm for your body due to its long pile wrap and thickness. It is completely a heavyweight fabric but soft touch feeling. wool teddy coat has 4 colors now include Pink,  red, camel, and black.   The customer could also custom make the colors for the wool teddy coat as per their need. We can make any color if the customer provides the color card and give us the detailed instructions for color dye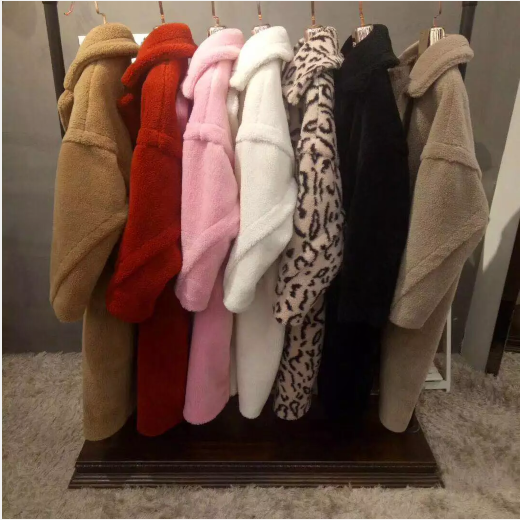 Wool teddy coat 's strength
Teddy bear wool coat presents a high-quality winter coat for the new season. The fashion looking, soft touching and modern design details, these sought-after lounge pieces strike the perfect balance between contemporary style and body feeling.
Unitex mainly designed oversized 'wool teddy coat' line.  The teddy bear wool coat fabric is made from fluffy lamb wool, alpaca wool as well as camel wool. Perfect for staying cozy in the winter.  The long straight style has a loose fit that's ideal for layering with a big hood and padded pockets which feels warm all the way.